Get the job you deserve.
With truffls - like tinder for jobs.
Because you know what you are capable of.
Why truffls is perfect for you:
Everything in one place
Before you decide for or against an application, you can check all information about the job and the company - with more content than at any other job board!
No effort at all
Once your application profile has been created - which we'll be happy to do for you - you can use it to apply for as many jobs as you like by simply swiping them. Things couldn't be easier.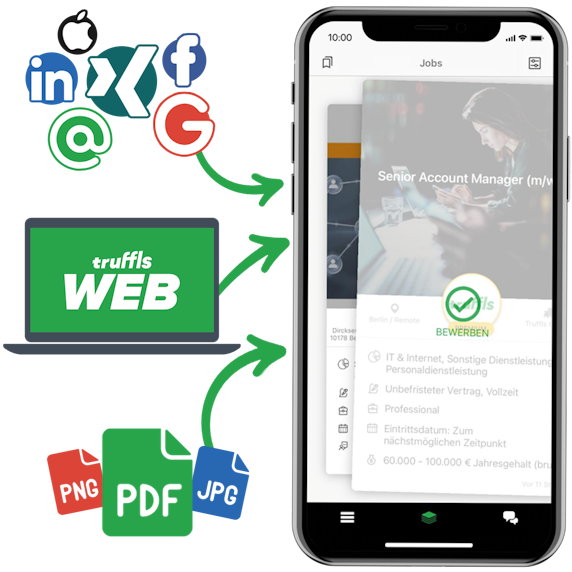 Results in no time
truffls stands for high speed. If you are of interest to a company you have applied to, you will be contacted by them rather soon – and if everything fits, you will have an offer within a very short time.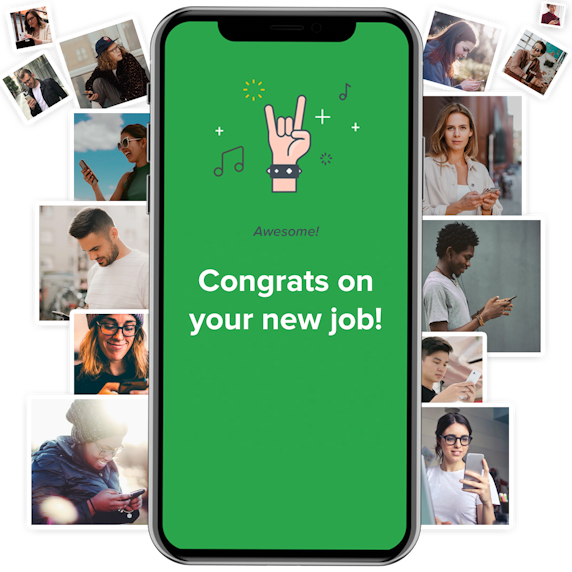 Why truffls? Because it simply works!